Heinrichs Weikamp
aaaaaaa
aaaaaaaaaaaaaaaa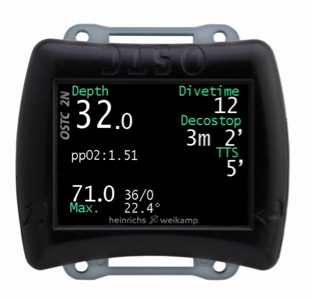 Datasheet
- Open Source Firmware with full schematic of the hardware
- 5 Preconfigured Trimix gases + 1 Trimix configurable during the Dive
- Fixed SetPoint CCR (Three Setpoints + 5 Bailouts)
- Excellent PC Software Support with JDiveLog and Divinglog
- >50 Custom Functions
- Replaceable Li-Ion Battery
- Battery life > 40h at maximum brightness in Divemode
- Charges via any USB Port within 5 hours
- 2,4" (6.1cm) OLED Display
- Two additional status and warning LEDs
- 4mm highly scratch-resistant borosilicate Glass display
- Electronics completely encapsulated, no airspace left to crush or flood
- Two Piezo-electric Switches, usable even with extra thick gloves
- 80 x 68 x 32 mm (width x height x depth)
- Weight 200g
THE ULTIMATIVE DIVE COMPUTER DR5
aaaaaaaaaaaaaaaaaaa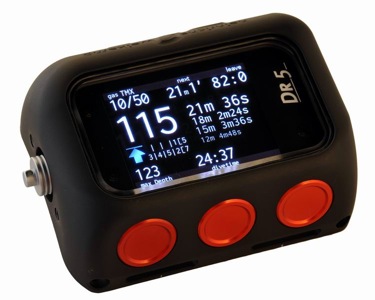 DR5_English
For prices in China contact
me
Free shipping in China
Ambient Pressure Diving
Inspiration for Divers

In 1997, after many years of intensive R&D, Ambient Pressure Diving Ltd. launched the world's first production closed circuit rebreather – the award-winning and best-selling INSPIRATION CCR.
With 3 litre cylinders, easy maintenance and simple preparation - the Inspiration brought the benefits of optimal gas consumption and gas mix at all depths to the forefront of diving.
Quickly becoming the choice of expedition divers, film makers and sports divers alike, ranging from beach diving to RIB diving. right up to 100m expedition dives.


aaaaaaaaaaaaaaaaaaaaaaaaa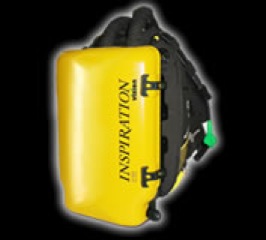 Weighing just 24kg with 2 x 2 litre onboard cylinders the Evolution is a 1/3 smaller than the Inspiration - it is compact, light, streamlined and a dream to dive with.
The Evolution has built on the foundations of the Inspiration taking the best of its features - including the unique dual independent oxygen control system (patented) and the unsurpassed over-the-shoulder counterlung design which offers the lowest hydrostatic pressures of any CCR ever built.
Introducing the EVOLUTION Closed Circuit Rebreather

aaaaaaaaaaaaaaaaaaaaaaaaa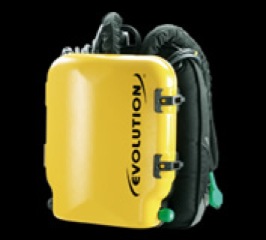 At the heart of the new generation APD rebreathers lays the Vision electronics package.
By combining the reliable, performance benchmark, oxygen control of the Inspiration Classic with the latest manufacturing methods used in high volume dive computers and extending their features, the Vision electronics bring even easier diving, simple yet innovative and advanced warning systems and simple upgradeability to allow not just safe software updates but also Hardware developments as they occur - future proofing your investment.
The whole is worth more than the sum of its parts...
aaaaaaaaaaaaaaaaaaaaaaaaa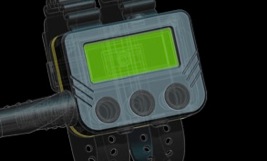 For prices in China contact
me